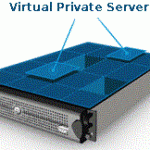 Virtual Private Servers (VPS) hosting bridges the gap between shared hosting services and dedicated hosting services. It offers the flexibility and customization of a dedicated server but at a fraction of the cost.
The VPS hosting companies below are the best of the bunch, offering reliable VPS plans at affordable prices.
Rank
Web Hosting
Price
Features
Review
1
$19.95
Free cPanel/WHM, Full root access
Free Setup, Free Script Installer
2
$29.99
Free cPanel/WHM, Full root access
2 Dedicated IP Addresses
3
$17.95
Free Setup, Full root access
1 Dedicated IP Address, 24/7 Support
4
$49.95
Free cPanel/WHM, Full root access
2 Dedicated IP Addresses, Fully Managed
5
$50.00
Choice of Operating System
1 Dedicated IP Address
Why Choose VPS Hosting?
A VPS ideal for websites that have outgrown shared hosting, but don't have the budget for a dedicated server. If your website needs more server resources than a shared host can offer you, then VPS hosting is your perfect solution. This gives you all the features of a dedicated plan, but at much cheaper price.
What you need to know about VPS hosting
VPS hosts do not provide you with the same kind of tech support that shared hosting companies do. When you order a VPS, you are going to be your own server administrator. This means that you are in charge of monitoring your server, performing upgrades, making sure it is secure, and any other task that a server admin would normally do.
If this is something you don't have the technical skills for then you will want to opt for a managed VPS service. This will be much more expensive, but it means that a dedicated tech will do all of your administrative tasks for you.